Fine Stationery and Personalized Gifts for All Occasions
From gorgeous monogrammed stationery sets to personalized napkins and Mah Jongg gifts, Paper & Gifts by Adele has a varied selection for any and all occasions.
Mah Jongg Notepads
Personalized Mah Jongg notepads are a fabulous gift this season! For your Mah Jongg friends or treat yourself and start the new year organized. The most fun notepads for the most fun game!
Shop Now
HOLIDAY DEADLINES
For personalized items, the deadline to order for 2023 will be December 6th to receive in time for Christmas. For in stock and ready to ship items, the deadline is December 15th to receive in time for Christmas.
Shop early and thank yourself later when you can relax and enjoy the time with your family and friends!
Shop Holiday Gift Tags & Stickers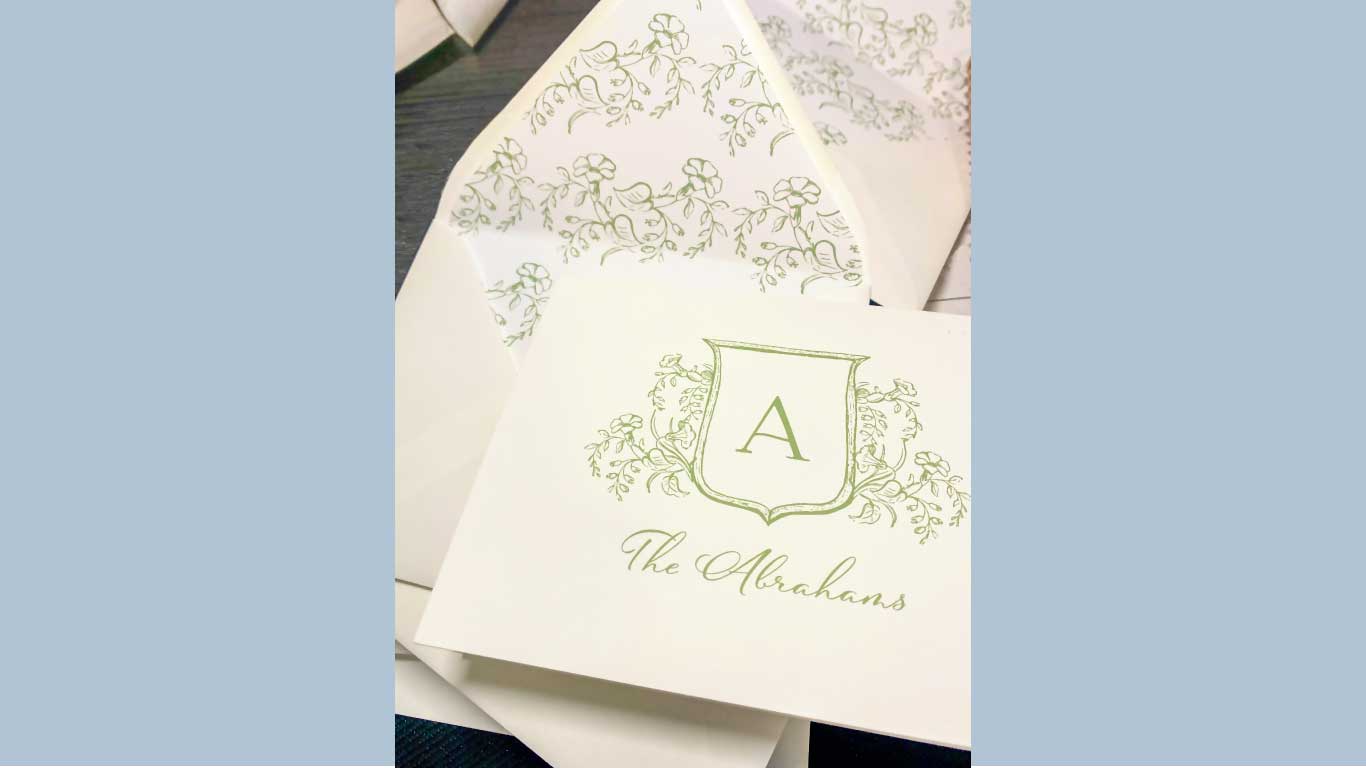 The Crest Collection
Beautiful Crests with monograms for stationery, wedding thank you notes, and gift enclosures
Shop
"Loved the napkins so much that I ordered again!"
The Southern 'Happy'

Growing up in Mississippi, I came to know and love the tradition of the 'happy'. You might call it a 'surcie' if you are from Georgia. A 'happy' is a simple (and not too expensive) gift that brightens someone's day. Keep personalized gift tags and ribbon on hand and you are halfway there. Add a coffee, napkins, notepad, or flowers from your yard to complete the package.

Having personalized gift tags makes gift giving easy, having gift tags you love makes it even better!

About Adele

Do you love personalized stationery? Have you ever purchased a greeting card and not been able to mail it because you loved it so much? Could you browse a paper store for hours? If the answer to any of these questions is yes, welcome and we are best friends already! If you play Mah Jongg and Pickleball, we are BFFs (does anyone say that anymore?) for life. Browse through the personalized stationery and gifts and I hope you find something you like!
Custom Stationery Inquiry
Looking for a certain font? Would you like order to a large quantity for an event? Or if you are inquiring about custom products, please click on the link below to get started.